16 June 2015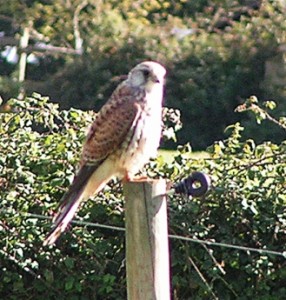 We seem to move through the vineyard year now with some rapidity and it seems only yesterday that we were pruning the vines followed by a visit to Bagborough and Steve Brooksbank our winemaker, to taste our three new wines BacchusDry, Rosé and our first white Sparkling Brut.
In March we welcomed our MP The Rt Hon Hugo Swire to Lily Farm and a week later we experienced the eclipse taking some memorable photographs of the whole experience.
The vineyard visiting season is now well upon us with Saturdays sometimes very busy and we have had to run a tour in the morning as well as in the afternoon.   Many of our visitors notice with some surprise the amazing variety of birds around the vineyard.  Woodpeckers, buzzards, kestrel, the hobby and its amazing high speed aerial manoeuvres, the grey heron fishing the pond in the early morning and in the evening the tawny owl using the vineyard posts to aid the hunting of small mammals are just some.  Alan and I love to watch them all and we believe that they rather enjoying watching us too.