The Vineyard is situated on sandstone slopes approximately 40 – 50 metres above sea level and the vines flourish in their South West facing position.
Proprietors Alan and Faye Pratt have worked their land since 1992 and over the years have kept horses, sheep, pigs, poultry and have planted some 500 native hedgerow plants.   In 2004, after stumbling across English Wine, it was decided that planting a small vineyard would suit what was a difficult and under utilised area to work on the holding.  As a first step a great deal of research was undertaken to establish the grape varieties that should yield well and once a decision had been reached, it was in 2005 with their two sons Gareth and William, 200 Rondo vines were planted into the well drained sandy loam soil at Lily Farm to produce red wine.   The resulting early grape harvest on 4 September 2007 was a UK record and the wine made achieved Lily Farm's first industry award, 'For Best Red Wine From A Small Producer' at the 2009 South West Vineyards Association Awards.
Having  become totally immersed in a new way of life the decision was made  to plant more vines in 2007 with another 200 Rondo and to expand their knowledge both Alan and Faye enrolled at Plumpton College, UK Centre of Excellence for courses in Viticulture and Oenology and attended their classes over the next year as well as attending every vineyard and wine course that was available through 'Wineskills' and the United Kingdom Vineyards Association (now Wine GB) offered to its members.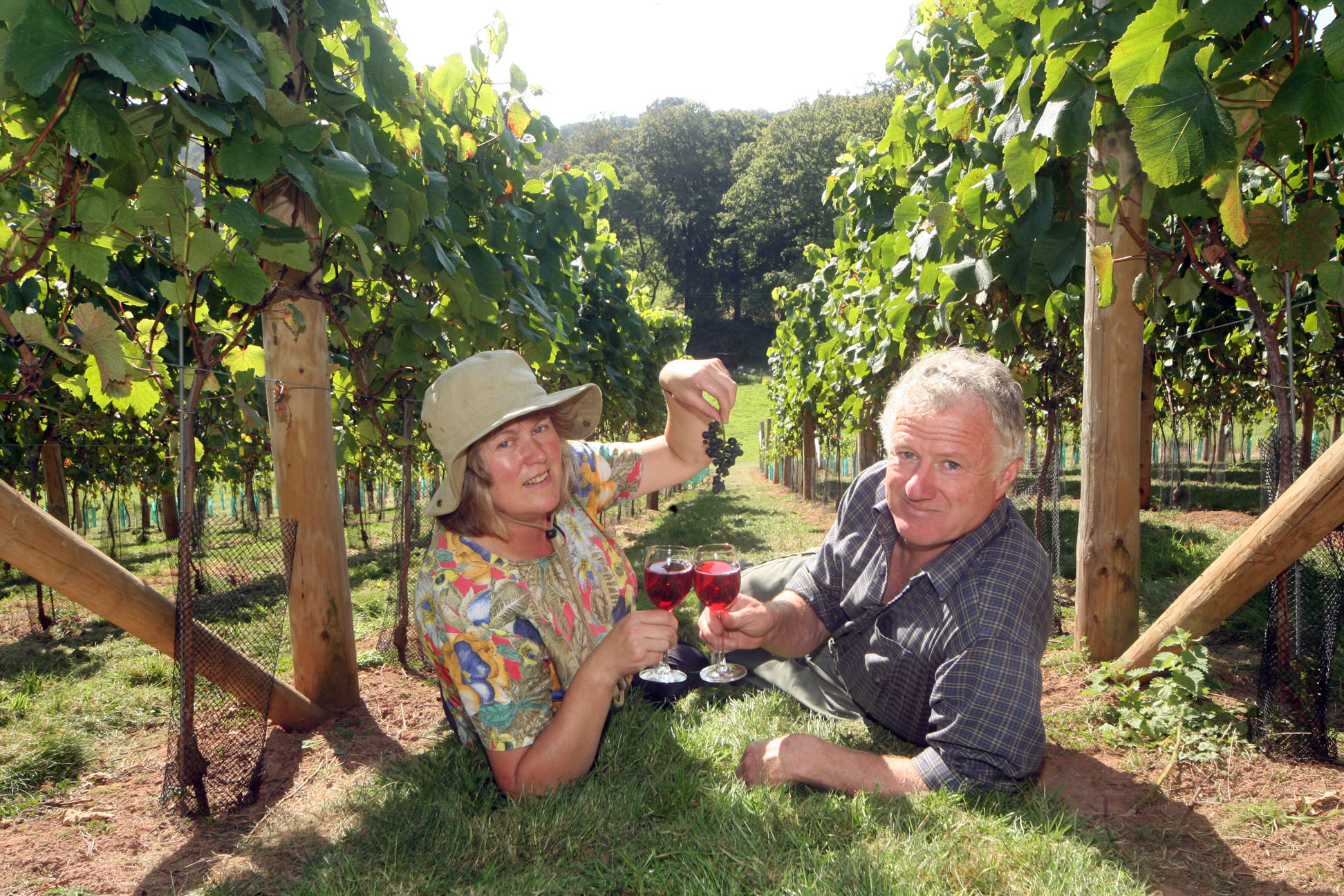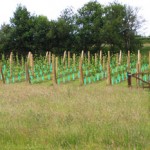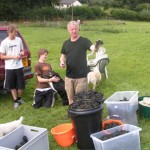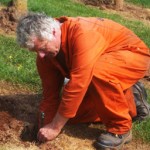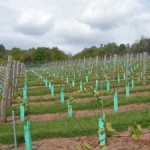 In 2008 a further 950 vines were planted, introducing another black grape, Pinot Noir Precoce and white grapes, Bacchus and Seyval Blanc as we knew that we had an excellent vineyard site and  it was felt to be a a logical step to produce and add sparkling and white wines to our product range.   In 2013,  another 600  vines were added Bacchus, Seyval Blanc and Reichensteiner, taking the total area under vine to one and a half acres.    As the vineyard is on a slope it is well drained and being so close to the coast the resulting changing air currents help provide a healthy environment through our fantastic sloping sunny aspect.  A fabulous vineyard site matched with meticulous attention to detail, has helped Lily Farm achieve outstanding grape harvests and to produce world class wines.
The vineyard is a magnet for wildlife and visitors often comment on the birds they spot during their visit.  Woodpeckers, buzzards, kestrel, the hobby with its high speed manoeuvres are just some and early mornings will often see a grey heron fishing in the wildlife pond and in the evenings, a tawny owl spots its prey from atop the vineyard posts.  We love to watch them and suspect that they rather enjoy watching us too!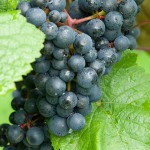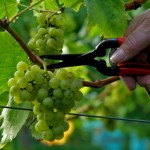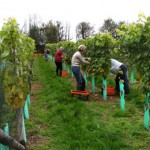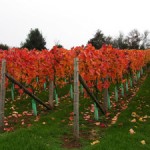 We are very lucky to have a small army of family, friends and members of the local community who come along every year at harvest time to help us pick the grapes.   We have 5 substantial picks and our aim is also to make each one an enjoyable get together for our volunteers who come back every year to help us.
Following harvest the vines very quickly start to shut down.  First the leaves tum to an array of eye catching colours before they drop and the vines move into a dormant phase over winter.   December and January sees the start of the lengthy job of pruning, first assessing vine health, clearing out the old wood and then carefully bending the new fruiting canes to encourage the sap to flow before new buds burst through in the Spring and off we go again!