Brut – Quality Sparkling Wine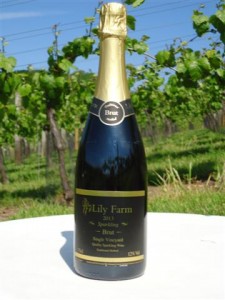 Made from our hand picked Seyval Blanc grapes using the traditional method, bottle fermented and then aged on the lees for 11 months before being disgorged.
Aromatic, floral and delicate on the nose.  The palate has good minerality, purity of fruit, lemony, soft honeyed notes, smooth, elegant, balanced acidity with a fabulous  long finish.   
Alcohol 12%abv         £24.50 per bottle